Renee Stahl / New Single / Every Tear Is A Prayer
"Every Tear Is A Prayer" New Single
by Renee Stahl Out Now!
FOR YOUR PLAYLIST CONSIDERATION
"EVERY TEAR IS A PRAYER"
This song is about finding yourself in the most vulnerable place, of losing someone you care so deeply about. The struggle with knowing you need to let go as they do the same.
RELEASE DATE:  February 2, 2021
TOTAL LENGTH: 3:38
Genre: Indie
Subgenre: Alternative, Indie Pop
Moods: Chill, Sad
Inspirations:
Zero 7, Massive attack, Everything But The Girl, Sade, Billie Marten
Renee Stahl has long been regarded as one of those few artists who can create truly unique music but who has a massive appeal within the mainstream.
Her creations are a triumph of beauty over beat, grace over groove; they are ambient, chilled and full of delicacy and charm.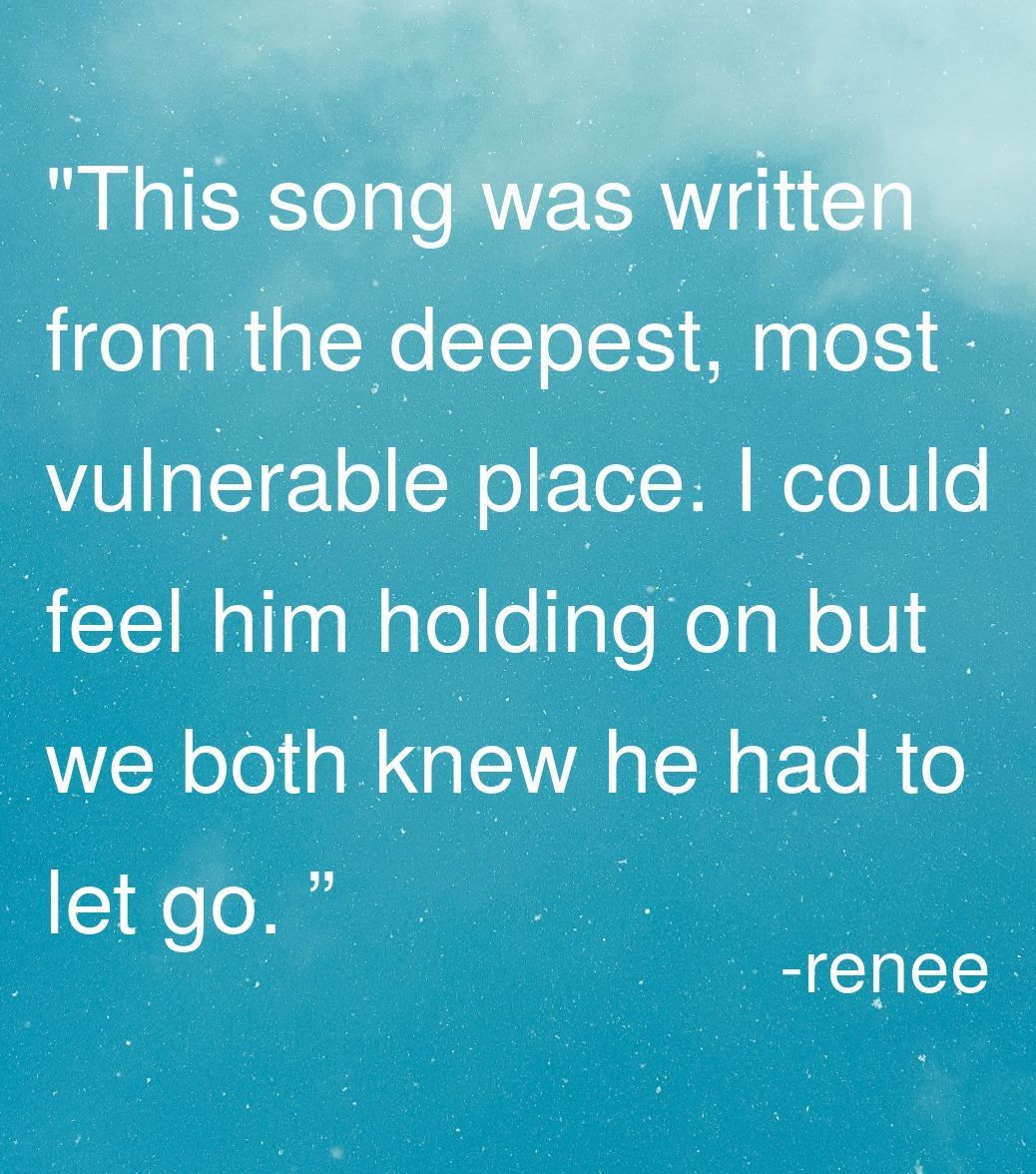 "Every Tear Is A Prayer" is all of those things but it comes from a painful and personal place. Having cared for her father in her own home for the final 3 months of his life, the song captures both the heart-wrenching, intense emotion and the celebration of life and love, that comes from such an intimate and challenging situation.
The song, co-written with Rich Jacques, is both lyrically gorgeous and musically beautiful, an exercise utilizing space as an instrument and using that to merely hang touching vocals and chiming piano, shimmering electronica and gentle beats upon.
But the thing that you will keep coming back to is the touching intimacy of the song, something that is wholly personal to the artist yet universally relatable to everyone who hears it.
From Renee:
–  every tear is a prayer –
I don't remember spending more than a week with my father before he moved from Cleveland to Santa Barbara for the final three months of his life. My parents had divorced by the time I turned two, and growing up, I only saw my dad on weekends and holidays, when he loved to plan trips for us to go to local farms, festivals and music events. He always came to my plays and shows and shared his love of music with me. Though he made it clear that he would have rather seen me singing jazz, and his inability to connect with my own musical expression did hurt, my love of song is in many ways a gift that he gave me.
At the end of June 2020, during the heart of the pandemic, I flew home to Cleveland to say goodbye to my father in hospice. I never expected that eight days later, he'd be heading back to California to live with me and my family but I'm grateful that he did. My dad lived a good full life. He didn't want to die, talk about it or even admit that it was happening. Denial worked for him. It was incredibly difficult to watch him suffer through the pain he was hiding, sleeping twenty hours a day toward the end. But he trusted me to help him as much as he could let anyone, and I took care of my dad in ways I never thought I could.
One day, my friend and producer Rich Jacques called and asked if I wanted to write a song, probably just to get me out of the house. We sat on the porch and he started to play the most beautiful melody. As we began to work on the words together, I felt myself letting go of my dear father and probably cried as deeply as I would on the day that he actually passed. As the tears flowed, I was reminded of a Native American teaching that the spirit remains in this realm for four days gathering energy from the love, tears and grief of loved ones, until it can let go… And that teaching inspired the song's title, "Every Tear is a Prayer."
Once we came close to completing the recording, I played it for my dad. He was asleep and I don't know if he heard it consciously, but I do believe that his spirit did. The very next day, Ronald Stahl, my father, who had held on to this world with every ounce of will that he possessed, finally let go. 
Losing a parent is incredibly difficult, no matter how well lived the life or how complete the relationship. I'm grateful for my dad in so many ways and thankful that his passing allowed me to reach deep enough to write and sing this song. My hope is that those who listen can feel the love that inspired it and maybe find some ease in letting go when the time comes.
-Renee