Desi Valentine / New Album / Shades of Love
FOR YOUR PLAYLIST CONSIDERATION
RELEASE DATE: December 10, 2019
"CHASING BLUE"
TOTAL LENGTH: 3:05
"SHADES OF LOVE"
TOTAL LENGTH: 3:59
"HELP ME REMEMBER"
TOTAL LENGTH: 3:07
GENRE: Pop | SUBGENRE: Blues, Soul, Jazz
Moods: Sexy, Smooth, Slick, Laid Back, Easy,
Slow Dance, Romantic
Influences: Nina Simone, Ray Charles, Muddy Waters, ChrIs Stapleton, Dolly Parton, Amy Winehouse, PINK, Otis Redding, Creedence Clearwater Revival and Ella Fitzgerald.
The "Shades of Love" debut album is the culmination of the last three years of Desi' Valentine's soul and musical journey. Recorded In Los Angeles California, the 8-track record draws influence from Blues, Jazz, Soul and Pop.
New Orleans and that swampy southern soul sound have been a momentous influence on Desi and the shaping of this record. Desi is a huge Country, Western and Bluegrass fan, that also influenced the tone of this record.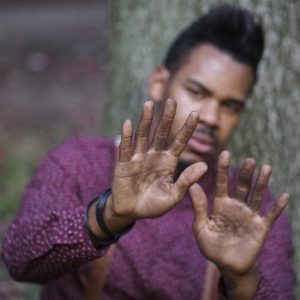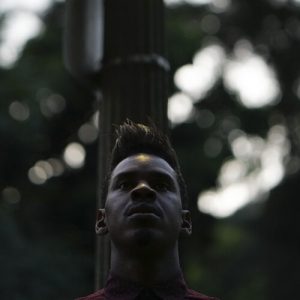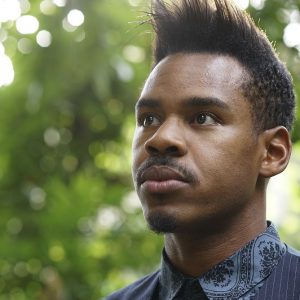 "Walk on Water"
Written by Valentine, Phil Simmonds (Eryn Allen Kane, Stint, Sophia Bastian) and Juan Ayala. Mixed by Jesse Ernster (Kanye West) Produced by Phil Simmonds.
The song was written initially to be the introduction to another album that Simmonds and Valentine intended to write together. As fate would have it, after Valentine had an epiphany moment about his new direction and album, turns out he had already written the intro song with Simmonds and Ayala a year prior.
"Come A long Way"
Written by Valentine , Rich Jacques ( Grammy award winner 2018) and Nicolas Gruter. Produced by Rich Jacques.
The story starts set overhearing his Mum and his auntie speculating whether Valentine was gay or not. This song is hugely personal story about acceptance and growing into the proud gay man he is today.
"Chasing Blue"
Written by Valentine and Charley Caprides aka Hustle Standard
Produced by Hustle Standard.
"Chasing Blue" is about calling in the perfect match that feels so close to wondering into Desi's life. This elusive character named 'Blue" has been toying with the idea of entering Desi's life for so long that he's wondering if 'Blue' got lost along the way. The songs instrumentation and composition transports you straight to Frenchman street with that New Orleans infectious beat.
"Shades of Love"
Written by Valentine and Rune Westberg (Colbie Caillat, Rachel Platten, Adam Lambert)
Produced by Rune Westberg
The title song of this record and one of Desi's favorite songs he has ever written. The song was originally written to be a creepy stalker song but ended up being one of the most deeply vulnerable love songs he had ever written.
This song captures the feeling of being so enraptured and immersed into a lovers energy field that the entire world slips away when you are together. The haunting, spacious guitar tone pulls the listener into that delicate moment.
This song was used in the Mid season finale of Oprah Winfrey's network show 'Queen Sugar.'
It's only fitting that an artist with a last name Valentine should the word love appear in his debut album title.
"My Sentence"
Written by Valentine, Rob Kleiner (Sia, The Weekend, Cee Lo Green, David Guetta, Andra Day, Britney Spears) and Nicolas Gruter.
Produced by Rob Kleiner
"My Sentence" is written about the pursuit of music as a career and a life. The voices in our heads that tell us that we can't achieve our dreams. That voice that says it's easier to stay scared and safe. The sheer scrutiny that he has put himself under to thrive in this crazy music industry. 'Tell I am good enough, strong enough, special enough'
Ultimately the point is that we create our own destiny and we are not prisoners in our own lives. The instrumentation is some of the Desi's favorite ion the record. The slide guitar, driving beat and intriguing vocal sample makes for a dynamic journey through this bluesy, rootsy and banging pop track.
"Altar"
Written by Valentine, Rob Kleiner and Jasmine Ash
Produced by Rob Kleiner
This tear jerking soulful ballad was written about 'The one that got away' that got away in Desi's life. Even though they had remained friends this song was written in reaction to when he found out the person in question was engaged to be married. This song is set at the wedding day of this person as Desi had imagined himself in the role as groom in this scenario.
This song is wishing someone you love well even if it's not you that is their happy ending. The pedal steel in this song creates a beautiful juxtaposition to the hip hop tone of the drums and retro pop sensibility of the writing.
"Now I See the light"
Written by Valentine, Greg Cortez(Dionne Warwick) , Scott Chesak (Panic! At the disc, Weezer and Grammy nominee) and El Trappo
Produced by Greg Cortez and Scott Chesak)
Now I see the light is written about the epiphany night that had a huge impact of this very album. Desi was in Joshua Tree intoxicated with friends and listening to Daddy's Lessons by Beyonce and the Dixie Chicks. His friend Daynn turned to Desi and said 'This is you.' Desi said 'What?'
Daynn said 'this is the next wave of music you should make.' A light bulb went off for Desi that had never occurred before.
Bringing in his love for country and blue grass music then blending it with his soulful writing style was the catalyst for the tone of this new album. A sound that defies genre and is something fresh, unique and draws influence from classic sounds.
"Help me Remember"
Written by Valentine , Rich Jacques ( Grammy award winner 2018) and Nicolas Gruter. Produced by Rich Jacques.
"Help Me Remember" was inspired by a conversation that Desi had with his two dear friends Rob and Fabio about how it had been so long since they had fallen in love that they had forgotten how to.
Desi, Jacques and Gruter translated that into a beseeching bluesy anthem, that speaks to the hearts out there so deeply wishing and wanting to feel that rush of falling in love.
Harmonica and slide guitar are the focal instruments In this compelling composition. As well as a rip-roaring vocal that cut straight through to your soul. Desi describes this song as what if Chris Stapleton and Khalid had a baby.