Mayssa Karaa / New Album / Simple Cure
Mayssa Karaa Combines Lush Pop Melodies with Enigmatic Middle Eastern Flair on Debut Album "Simple Cure" Out Now
Also debuting the music video for the lead Single "Versailles"
"Simple Cure" May Help Heal Hearts & Minds with a new Look at Pop
Mayssa Karaa launches her ten-track debut album "Simple Cure" out July 26, 2019– building off of serious momentum gained from her featured song "White Rabbit" on the Grammy-nominated soundtrack of the Oscar-nominated film "American Hustle," and a well-received collaboration with Oscar-winning producer AR Rahman for the breakout hit, "Hayati" that rapidly climbed up the charts in various countries and hit No. 1 on Apple Music India.
Many would argue the best types of music combine the familiar and the new. Mayssa Karaa has these qualities shining brightly from her work, recently releasing a series of singles, with each one drawing in more interest than the next, winning praise for her hypnotic vocal delivery, her style and performance in the supporting videos, and (maybe most of all) her introspective on one hand and searching outside herself on the other lyrics.
The momentum from the success of her singles has set the stage perfectly for the July 26th, 2019 release of her full-length debut album "Simple Cure" produced by 2018 Grammy-award winner producer Rich Jacques, which is sure to be a summer favorite.
"My album tells a story with each song playing its part," commented the clearly passionate singer reflecting on her own journey to where she is today. "I think it's one many can relate to today. This is for those who left their homes, looking for the exciting unknown, perhaps something better. It's for those who dared break out from their own shackles and explore the world on their own terms, while also embracing who they really are, and who they want to be. Time has taught me the cure isn't outside of us: The simple cure is you! This is a musical journey of empowerment and self-acceptance.
Reviewers have compared Mayssa Karaa's sound to "Florence Welch" and "Dua Lipa", with her not forgetting her Lebanse roots and being subtly political but never in a way that rejects who or where she is today.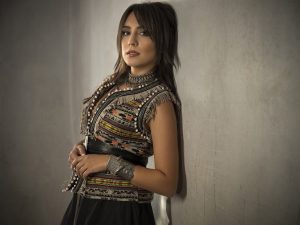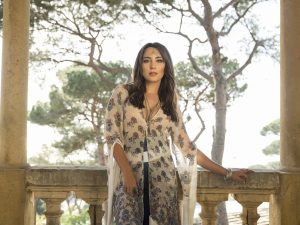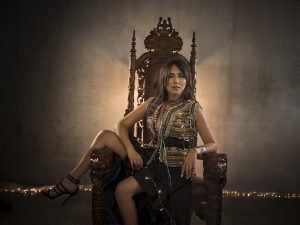 The album brings the listener through quite a journey of experiences seen from her eyes, passing through "Call me a Stranger" as she searches for her own identity, moving on to the song "In the Grey" in which she delivers the lesson– life is almost never black and white, landing on the carrier Single "Versailles", which leaves one wondering if its lyrics address the place, the personal or even the idea of making a "truce" in both the external and internal worlds. It concludes with its most important, liberating message on "SIMPLE CURE."
With the music video for "Versailles," Mayssa shows us just what dance music can be in the modern age. Without trying to rebrand the genre or force styles together, she takes the age old elements that are the DNA of dance, pop, R&B and soul – infectiousness, groove and easy accessibility – plus less tangible elements such as charm, charisma, passion and stylish grace and effortlessly forges them into something that is both recognisable as being at the heart of those genres but which is also cutting edge, modern and forward thinking. Throw in a whole slice of arabesque exoticism, sultry pop moves and a beguiling video and you have an exhilarating mix.
"Versailles" is an analogy, a heady and hedonistic dream world, that though inspired by the opulence and grandeur of the palace of the same name is more a metaphor for embracing life, embracing diversity and embracing one another, no matter where we come from or where we are going. More than that it is about finding freedom and happiness and allowing others to do the same.
Musically, the new album can be thought of as a response to the modern world that says, "I will take what works for me and I enjoy but my traditions will never leave me, and the two of you together will make something new." It showcases artistic diversity with songs that range from piano-based simplicity to epic electronic orchestration. All with a timeless middle eastern influence that takes into modern pop global and creates something uniquely her own.