Daniel Blake / New Album / Circle Mountain
Daniel Blake debuts new EP, "Circle Mountain" featuring lead single, "For The Rush" Out November 30th, 2018.
Live premiere show at The Hotel Cafe, Friday, November 30, 2018 | 10 PM – 11 PM PST
Anyone growing up in a home that reverberated to the sound of his parents' own formative years – James Taylor, Carole King, Van Morrison & The Beatles – rather than the chart hits of the time, is going to develop a musical taste that is wonderfully out of step with many artists his own age.
But even though he didn't know it at the time, it was those folk infused and classic sounds that where to be the spark to inspire Daniel Blake's own musical journey.
After moving from his Phoenix home to Southern California, Daniel settled into the most regular of lives, worked construction, married the love of his life.
He never stopped being inspired by the music he had grown up with nonetheless.
Following an epiphany whilst watching a live show, he committed himself to the craft of the "struggling singer-songwriter," a brilliantly self-deprecating title that he is proud to wear as he performs around the Los Angeles folk scene.
Daniel Blake's debut EP "Circle Mountain" paints vivid pictures of love, loss and life. Fingerpicking and ambient tones work together to create a beautiful escape and leaves the listener wanting more. The Title was pulled from Track 2 "Any Way the Wind Blows" and references a place where embers from the past are spread, a suitable picture to capture the tone of the album.
It is hardly surprising given the music that soaked into his soul as he grew up that his stunning first release, "Circle Mountain," fuses those classic folk sounds with a more drifting modern indie vibe.
Gentle picked acoustica and a soft but emotive voice lay at the heart of these five songs.
The tracks are then swathed in soft musical textures and drifting layers of delicate sonic detail to create a sound that is both nostalgic yet which beats perfectly in time with the modern indie-folk market.

Circle Mountain comes from the heart, addresses his own loves and regrets, explores loss and longing and whilst these are the most intimate of thoughts, they are also the most universal of subjects.
It is that ability to be personal yet relatable, to look to the past as well as the present that means that Daniel Blake will find a place in the music collections of all ages and with fans of many genres.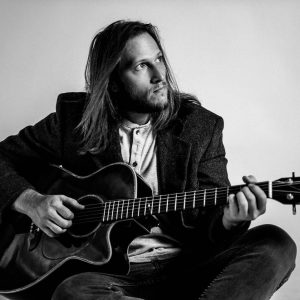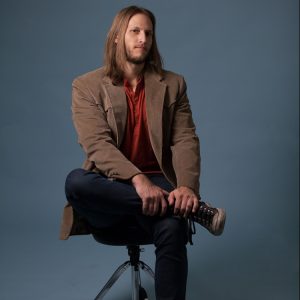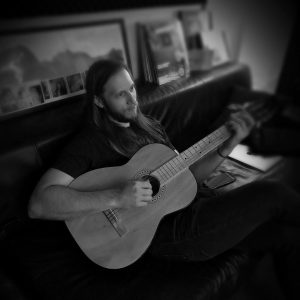 Release Date: November 30, 2018
Release Date: November 30, 2018